COVID-19 Updates

These are unprecedented times and as government regulations change and adjust, we must remain flexible and hold our plans loosely, trusting God to help us move forward with wisdom and peace. In order to adhere to our province's guidelines and keep everyone in our church safe, please take note of our plans below and remember to show each other grace and kindness as our congregation represents many diverse views and opinions on this subject and that is okay!
---
November 19, 2020 UPDATE:
If you are anything like me, you were anxiously awaiting the provincial health update from Dr. Bonnie Henry this afternoon. As expected, a new Provincial Health Order has been issued, suspending all in-person church services until at least December 7. This means that we will not be gathering in-person in our building for at least the next three Sundays (November 22, November 29 and December 6). This order includes not only our Sunday services, but also all other mid-week gatherings (which have already been suspended for the last 10 days).
This does NOT mean that we won't be gathering together on Sundays, though! Our online service will be available on Sunday morning as usual, and we encourage all of you to watch and join together in worship: we can still be a community, even when we are apart.
I know that for many of us, this is discouraging news, particularly as we approach the Christmas season. It is a challenging time for all of us as we navigate through what seems to be a never-ending pandemic. So much has changed and so much seems lost - and it can be hard to find joy.
I want to encourage you to take heart! This is not forever, and we don't have to allow our external circumstances to determine how we feel. We can still find joy and peace even in the midst of all of this.
My Bible study group is currently studying the Armour of God, and this week we had a lesson on the shoes of peace. It was such a timely lesson: a reminder that when we have God's peace, we can have sure footing no matter what is going on around us. Be encouraged by this verse:
Don't worry about anything; instead, pray about everything. Tell God what you need, and thank him for all he has done. Then you will experience God's peace, which exceeds anything we can understand. His peace will guard your hearts and minds as you live in Christ Jesus. (Phil. 4:6-7)
Take your worries and your anxieties and turn them into thankfulness; because there is always something to be thankful for. =)
Blessings on you this week!
Christine Pfortmueller
Executive Director
SUNDAY IN PERSON temporarily suspended
We will not meet in person on the following Sundays: November 22, November 29, and December 6.
MID-WEEK AND OTHER EVENTS will move online or pause
All mid-week and other gatherings will move online or pause. This is a good time for us all to take a step back and reduce our in-person gatherings. However, this does NOT mean that we should stop connecting with each other! As much as possible, our groups will move into an online format, similar to what we were doing earlier this year. We are thankful for the technology that allows us to still connect even when we cannot be together in person.
---
In-Person Church Services
Starting September 13, we will be having two services at 9am and 11am each Sunday, limited to 50 people each. As we adjust for numbers, we may add a third "watch party" service to view our online service together. Services will take place in the Hub, which will be sanitized after each service.
**Please note, if government regulations change during the Fall and we are unable to meet in person, we will continue with online services and ministries.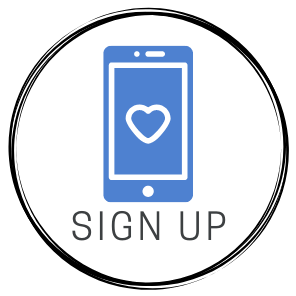 In order to attend in-person services, we ask that you please register in advance each time. If your plans change, please let us know so that we can give your spot to someone else. We appreciate your cooperation!
---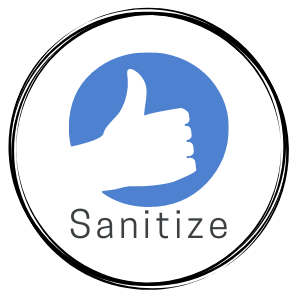 Upon arrival at church, we ask that you sanitize your hands. If you are experiencing any symptoms, please stay home and join us for our Online service instead!
---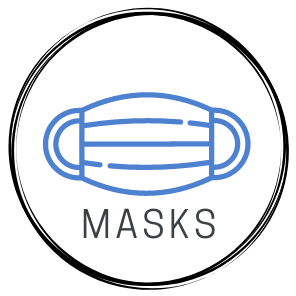 We miss singing together! If you would like to sing during our Sunday morning worship, please wear a mask. If you do not have one, we can provide you with one.
---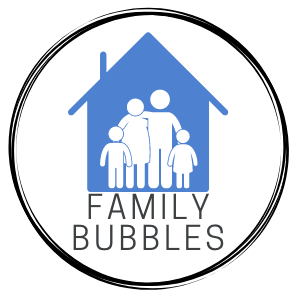 Our Hub can comfortably hold 50 people safely distanced. We ask that you sit with your household bubbles and refrain from shaking hands or hugging other families (hard as that may be!).
---
Bethany Kids
Our Sunday morning kids' program will not start until later in the fall, as we adjust for numbers and determine the best course of action. Please stay tuned for updates regarding this.
---
Online Services
We understand that not everyone will choose to return for in-person services. Our Online Sunday Services will continue throughout the Fall and we encourage you to join a zoom small group as well to stay connected.
---
Other Ministries
Our other ministries such as KidZone, Youth, iConnect, Young Adults, Friendship Circle and Small Groups will resume this Fall. We have coordinated with ministry leaders to ensure that these groups are meeting at separate times in our buildings, registration for each ministry will happen as needed to keep our numbers to a maximum of 50, and similar protocols regarding masks, cleaning and distancing are being adhered to. We encourage you stay connected and attend events if you feel comfortable.